The Nvidia RTX A2000, the company's first 'real-time' ray tracing and AI acceleration GPU designed specifically for small form factor workstations (SFF), has launched.
With an estimated RRP of $450, the Nvidia RTX A2000 is also a big step forward in bringing RTX technology into the mainstream workstation segment.
According to an Nvidia spokesperson, it opens up RTX to so many more designers who may have been working on small assemblies but now they need to be ray traced.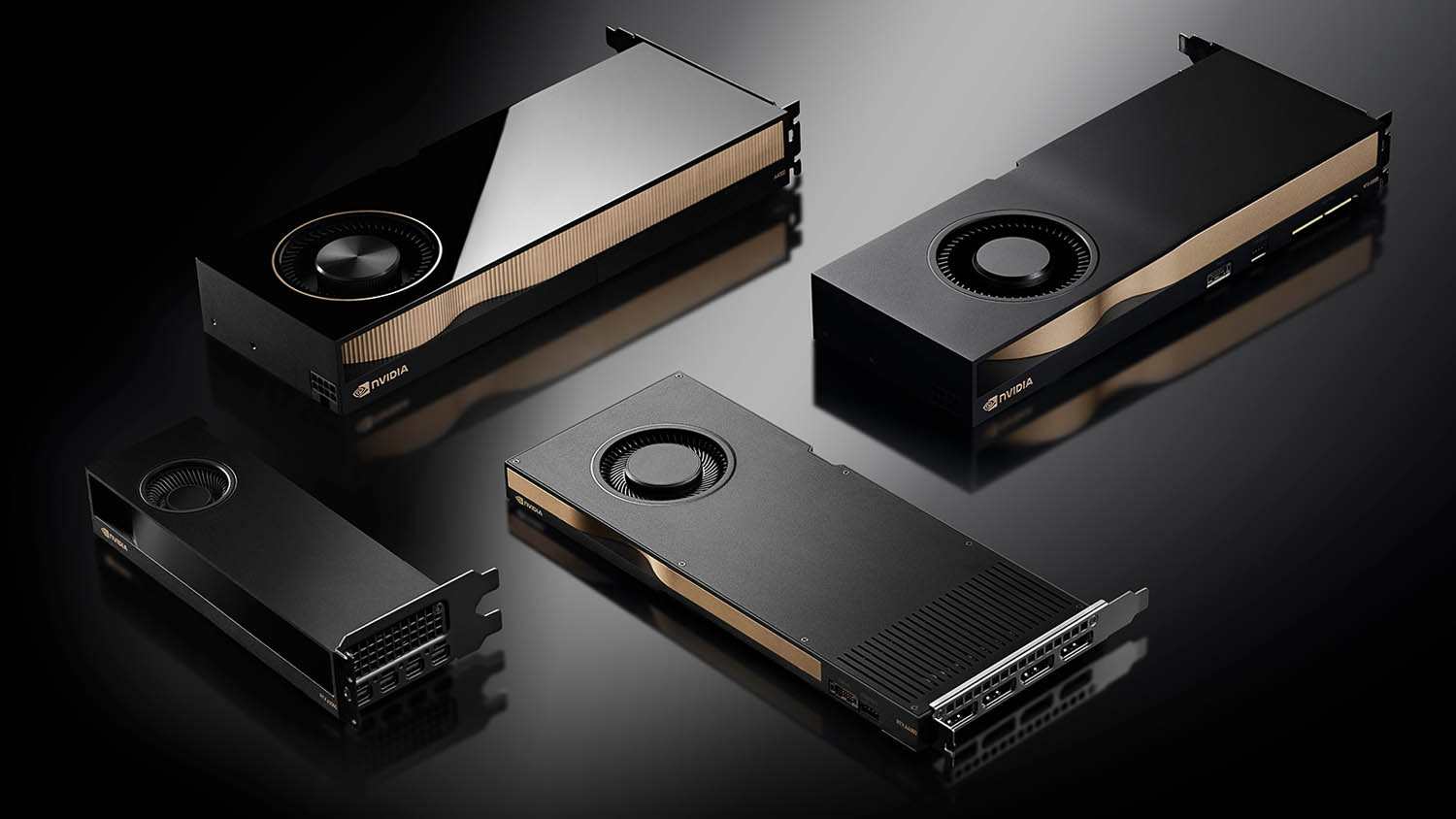 SFF workstations like the HP Z2 SFF and Dell Precision 3450 SFF are extremely popular with AEC firms because they take up significantly less space than standard desktop towers. However, because of their size, they are limited to 'low-profile' form factor GPUs.
Historical low-profile GPUs like the Nvidia Quadro P1000 are not RTX-enabled and are only suitable for mainstream 3D CAD workflows (although some SFF workstations offer a custom version of the Nvidia Quadro RTX 3000, an MXM form factor GPU typically found in mobile workstations).
The Nvidia RTX A2000 is 'low-profile' but a lot thicker than others. It takes up two slots on the motherboard, something typically associated with high-end GPUs like the Nvidia RTX A5000 or Nvidia RTX A6000.
However, The Nvidia RTX A2000 not limited to SFF workstations. When the GPU is purchased seperately (i.e. not as part of a fully configured workstation) it also comes with  fully height ATX bracket so it can be fitted in a standard tower.
Specifications include 6 GB GDDR6 of ECC memory, four Mini DisplayPort connectors and a max power consumption of 70W. It features 8 TFLOPS of single precision performance (double that of the previous generation 5 GB Nvidia Quadro P2200), 15.6 TFLOPS of RT Core Performance and 63.9 TFLOPS of Tensor Performance.
These specs are a fair way behind the more powerful $999 Nvidia RTX A4000 (16 GB), which is available in mini towers, and features 19.2 TFLOPS of single precision performance, 37.4 TFLOPS of RT Core performance and 153.4 TFLOPS of Tensor performance.
The Nvidia RTX A2000 desktop GPU will be available in workstations from manufacturers including ASUS, BOXX Technologies, Dell Technologies, HP and Lenovo as well as Nvidia's global distribution partners starting in October.