Greg Corke goes back to basics with some general advice for those looking to buy a desktop workstation for product development workflows

---
If you read DEVELOP3D, the chances are that you already own a workstation. But how much do you know about it and how involved were you in its purchase? If you leave everything to your general IT department, you could end up with a machine that slows you down or, worse still, is simply not able to run your more demanding applications.
We all work within budget limits, so it is really important to spend your money in the right areas. We've heard plenty of horror stories, including that of one large engineering firm that spent loads on dual CPU workstations with lots of cores that ran at a low frequency (GHz), even though its designers only ever used CAD. In that example, buying workstations with a single high-frequency CPU with fewer cores would not only have saved money, but significantly increased the productivity of the design team.
Choosing the right spec is very important – and we cover this in depth in this special report – but it is not the be all and end all of buying a workstation. In this article, we look at other important points to consider.
Warranty
Virtually all workstations come with a three-year warranty, but the level of cover can vary considerably between manufacturers. This isn't just about protecting your investment. In the event of a failure, you need to get your workstation back up and running as quickly as possible and with minimal hassle.
A next business day (NBD) on site warranty is common with workstations from major OEMs. Some custom manufacturers only offer 'return to base' as standard or NBD on site for the first year. Having to send away your workstation to be repaired could mean days without its use, which could be catastrophic when on a tight project deadline.
Having to send away your workstation to be repaired could mean days without it, which could be catastrophic when on a tight project deadline
Many minor repairs can be done by yourself. Some manufacturers specifically make their workstations easy to service, so customers can be guided over the phone or video call and get themselves back up and running the same day (or the next day if a part needs to be sent out). Other manufacturers state that any repairs or alterations that are carried out by the customer invalidate the warranty, so check with your supplier first.
When comparing prices of workstations, make sure you are looking at details of the warranty and not just the specifications of the machine. Warranties can be extended and negotiated, so also bear that in mind.
The chassis
Workstations are not just about their constituent parts. The chassis can be incredibly important. There are three main points to consider: size, noise and serviceability. But having easy access to things like USB ports or headphone sockets can also make a big difference. Ask yourself the following questions: Will the machine fit on your desk, or will it have to be kept down by your feet? If you need to move it, is it heavy and does it have built-in handles? Are the fans so noisy that they are distracting? Can you expand the system with GPUs, storage or memory (are there free memory slots)? Is it easy to service internal components?
Of course, if you are the type of person that would never dream of getting inside a computer then serviceability is a moot point. Think about the things that matter to you. For some, aesthetics are very important.
Custom manufacturer or OEM
A frequently asked question is whether to buy from a custom manufacturer or a major OEM like Dell, HP, Lenovo or Fujitsu? There's no simple answer, but there are a number of things to consider.
Custom manufacturers are more flexible in how machines can be configured and are generally quicker at introducing new technologies. Many such firms overclock their CPUs, which can boost performance.
OEMs, on the other hand, spend much more time on R&D to make sure that components work well together and do extensive studies into acoustics, electromagnetic interference and thermodynamics.
OEM workstations tend to be more solid and easier to service, particularly as some custom manufacturers try to cut costs by using budget PC chassis.
OEM workstations also go through extensive testing and certification to make sure they work well and will be fully supported with many different CAD applications. With custom manufacturers, you are usually just getting the certification of the GPU.
Of course, many large design and engineering firms will only buy from major OEMs for reasons of support, management or global availability, so the decision is already made.
Performance
Nobody ever complains that their workstation is too fast, but the additional money one must spend to increase performance needs to be weighed up against the benefits experienced.
Some performance increases are easy to quantify, such as the time it takes to render a scene or process a point cloud, so it is easy to envisage the potential benefits. 3D graphics performance, however, is harder to measure. More frames per second (FPS) is always better, but if you are unable to discern a difference, does it really matter? Generally speaking, anything over 25 FPS is fine for 3D design work.
You can get away with lower frame rates on the desktop, but Virtual Reality is different. An underpowered GPU could make you feel sick as it can't keep up with your head movements – or it may mean you have to spend hours manually optimising CAD models every time you bring them into VR.
Know your bottlenecks
Understanding how your software works and where your bottlenecks occur can help you make informed decisions on workstation purchases. Many of the major workstation OEMs offer free workstation tuning software that can monitor resources in real time and over a set period. Other good tools include GPU-Z for monitoring GPU usage, CPU-Z for CPU and Windows Performance monitor.
If you are experiencing slow 3D performance, for example, check to see how much of your GPU is being used. If it's 100%, then investing in a more powerful GPU would probably help. However, if usage is significantly less, you could be wasting your money and would be better off buying a higher frequency CPU.
Once you understand where your bottlenecks occur, it can help you assign budget to the correct areas and tailor a workstation for your specific workflows. Read this DEVELOP3D article to learn more.
---
Processor (CPU)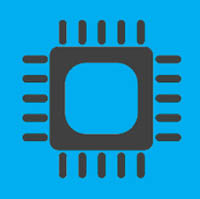 In a workstation, you should always aim for a CPU with a high frequency (GHz). This is good for general system and modelling performance as many operations are single threaded. i.e. they use only one CPU core.
Multi-threaded operations can use multiple CPU cores (and sometimes virtual CPU cores). Rendering is the best example; as a rule of thumb, doubling the number of cores halves rendering time.
Simulation software and point cloud processing software also tends to be multithreaded, but there can be diminishing returns as you use more cores. In saying that, it is possible to do multiple simulations on a single machine at the same time, providing you have sufficient memory and memory bandwidth, storage bandwidth and software licences.
CPUs that have lots of cores typically run at lower frequencies, so it's important to strike a balance. Another strategy is to optimise your workstation for modelling and send your multi-threaded calcs to a server or the cloud.
Intel used to dominate the workstation CPU market, but this is changing. AMD now has extremely competitive processors for all different workflows. However, with the exception of Lenovo, AMD-based workstations are still only available from specialist manufacturers like Scan, BOXX, and Workstation Specialists.
For CAD centric workflows, choose 11th Gen Intel Core or Intel Xeon W-1300 CPUs (up to 8 cores) or AMD Ryzen 5000 series (up to 16 cores). Intel still has the edge in single threaded performance, but AMD offers much better multi-threaded performance as it has double the number of cores (read this in-depth article to find out more).
For very high-end multi-threaded workflows, it's very hard to recommend anything other than AMD Threadripper or AMD Threadripper Pro.
It's important to note that CPUs from different families cannot be directly compared by GHz.
---
Graphics (GPU)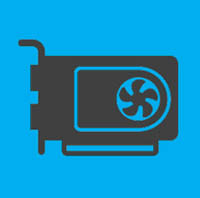 The professional 3D graphics card or graphics processing unit (GPU) is one of the key components that defines a professional 3D workstation.
Unlike consumer GPU drivers, pro graphics drivers are specifically designed to work with professional 3D software (especially CAD software) and are given an official stamp of approval for each application through 'certification'. This comes with the promise of full support from the software developer.
Pro drivers can mean better performance, better stability and access to specific features, such as RealView in Solidworks, Order Independent Transparency (OIT) in PTC Creo, and AMD Radeon Viewport Boost. If there are any display or stability issues in your CAD software, they are more likely to be fixed in a subsequent driver release.
Nvidia has the lion's share of the add-in GPU market with its Nvidia RTX and Nvidia Quadro family, but AMD Radeon Pro also plays a very important role. Some Intel CPUs include integrated graphics. While the performance can be OK for entry-level 3D workflows, certain professional features might not be supported and the number of application certifications is much less.
Still, professional GPUs are facing increased competition from their consumer counterparts — Nvidia GeForce and AMD Radeon. Some of the major workstation OEMs now offer consumer GPUs in their workstations — both desktop and mobile.
High-end consumer GPUs tend to feature less memory than high-end professional GPUs but can easily compete on raw processing power.
For CAD workflows we still recommend sub-£500 entry-level to mid-range pro GPUs, but when you get into the high-end, an area where you need more 3D performance for real-time visualisation, GPU rendering or virtual reality (VR), the difference in price is greater and pro graphics cards are often a harder sell for those on a budget. Nvidia even has a GeForce 'Studio' driver for applications including Unreal Engine, V-Ray and Enscape.
---
Storage (SSD / HDD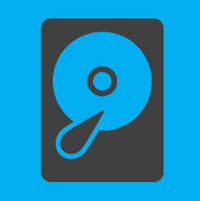 M.2 NVMe Solid State Drives (SSDs) have quickly become the standard in workstations. Sequential read/write speeds are superior to 2.5-inch SATA SSDs, although this won't always result in real world benefits. M.2s are also smaller, which has helped reduce the size of workstations.
Newer workstations, including those with AMD Ryzen 5000 or 11th Gen Intel Core CPUs, support PCIe Gen 4 NVMe SSDs, which offer double the sequential read/write performance of PCIe Gen 3 models. Those working with very large datasets, such as point cloud, simulation or video editing, should benefit most.
The cost of NVMe SSDs has come down a lot but Hard Disk Drives (HDDs) continue to offer the best price per GB. HDDs should absolutely not be used as a primary drive for operating system and applications, but they are good for secondary storage and do not impact load / save times of CAD models that much. However, if you need to process large point cloud or simulation datasets, especially if you don't have enough RAM to hold the data entirely in system memory, then NVMe SSDs are always best.
---
Memory (RAM)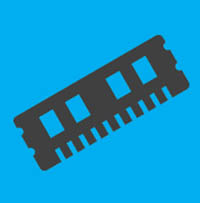 You should always aim to have enough memory so you never run out, as performance can significantly slow down if your workstation has to page data to your SSD.
Memory requirements will always change over time. Your datasets will get bigger and the memory footprint of applications will increase with new releases. With this in mind, it's good to buy a workstation with spare RAM slots for easier upgrades. However, for best performance, memory should be installed in pairs, quads or eights, matched to the number of CPU memory channels. ECC memory can protect against crashes, which becomes important for lengthy calculations as you can lose hours of work.
---
This article is part of DEVELOP3D's 2021 workstation special report. To read the other articles and reviews in this report click on the links below.
Intel Core vs AMD Ryzen
We explore the best CPUs for design-centric workflows from CAD to reality modelling and rendering
Workstation Specialists WS-184 (11th Gen Intel Core) Review
This 11th Gen Intel Core workstation is ideal for CAD centric workflows
Scan 3XS GWP-ME A132R (AMD Ryzen 9 5000) review
This Ryzen 5000 beast from Scan excels in rendering and extreme multi-tasking
CAD workstation round-up
The latest workstations for CAD-centric workflows
Best lightweight workstation laptops
Ultra-portable mobile workstations to take CAD and design visualisation on the road
AMD Radeon Pro W6800 GPU Review
This 32 GB beast is the first pro GPU from AMD with hardware-based ray tracing built in
AMD Radeon Pro Viewport Boost Review
Pro driver feature dramatically increases 3D performance by dynamically reducing viewport resolution
Nvidia RTX A4000/A5000 GPU's Review
New pro 'Ampere' GPUs slice through real-time 3D, ray tracing and VR workflows
Autodesk graphics engine to 'radically improve' in Inventor
New One Graphics System (OGS) will boost viewport performance and add GPU ray tracing
Talking heads: Multicore for CAD
Is there scope for making CAD software more multithreaded, enabling it to use more cores, more efficiently – or does the sequential nature of many operations mean the hands of CAD software developers are tied? We asked the experts to find out more
Hybrid working: What does it mean for design firms?
With many firms re-evaluating office space and working from home policies, we asked Adam Jull of IMSCAD about the role that virtual workstations can play